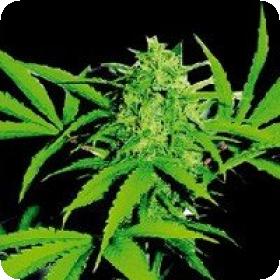 Wild Thailand Regular Seeds
Wild Thailand is a pure sativa strain that comes from the Ko Chang archipelago in Thailand. This strain has been around for generations, primarily being grown by local Thai farmers. Now this strain is available to the public, and thank goodness.
This strain is powerful, smells strongly of citrus fruits and has a sweet citrus flavour. The THC level is 22.3% giving is a potent effect that is extremely uplifting and euphoric. 
This is a regular strain, which means it will grow into a combination of male and female plants. It also means that it will be photoperiod and requires a light cycle in order to flower. Regular seeds are ideal for breeders who want to cultivate their own crops.
The split of males and females is roughly even, giving the breeder plenty of choice when it comes to selecting the parents for the next crop. Cannabis seeds will pass on their best genetics to their young, so choosing the very best parents can drastically improve the quality of the crop. 
This strain has a flowering time of 11 – 13 weeks and should be grown indoors or in a greenhouse. 
Remember that the cultivation of cannabis seeds is illegal in some countries; please check the laws of your country before attempting to cultivate cannabis seeds.