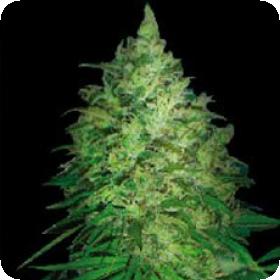 S. Africa Kwazulu Regular Seeds
South African Kwazulu is the very definition of the perfect sativa. These seeds come from the offspring of plants that have grown wild off the Drakensberg Ridge on the South African Plateau for aeons. The plants flower early and the end product has a delicious sweet flavour.
This strain also has a rich history, having been grown by Shaka Zulus - one of Africa's most prominent farmer/warrior peoples - for generations. This is one of the hardiest strains you'll find anywhere and it is remarkably resistant to mould, pests, mildew and fungi. That makes Kwazulu the ideal strain for growing either indoors or out.
Indoors, the plants thrive in a nutrient rich growing medium but they also get particularly tall so make sure you have the vertical space to accommodate them. They also like a consistent light cycle during their flowering stage. They also perform well at higher elevations than average and will produce comparably no matter the geography of the growing environment.
Outdoors, these plants do an impressive job of standing up to changes in weather, even abrupt changes in temperature making them ideal for growing in areas where the seasons change. Cool nights will not affect the quality of the buds but frost will. Be sure to bring in South African Kwazulu by the end of October of before the first widespread frost, whichever comes first.
Flower time is between 65-75 days from seed to harvest - and the plants yield a significant 450-500 g per square metre. With high THC, the effect is immediate and long-lasting, energising and invigorating - everything that one expects from a well-rounded sativa.