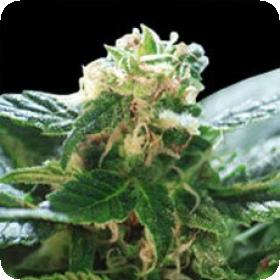 Colombian Gold Regular Seeds
Columbian Gold is one of the purest hybrids in existence. It is the cross between two strains that originate in the Santa Marta mountains of Columbia, the region with the country's highest peaks. Cannabis has been growing wild and being cultivated in this region for generations.
In their efforts to bring out all the best medicinal properties of the plant, local breeders have cultivated Columbian Gold with superior genetics for al kinds of applications. Now, World of Seeds has taken the process one step further by breeding them for commercial distribution while maintaining the purity and quality of the original parents.
These plants are quite vigorous and tall with ample lateral branching and a distinct sweet aroma. Their flavour is also very sweet and the end product provides a potent, psychedelic high. They take upwards of 75-80 days to finish but stand up well to low outdoor temperatures. This allows you time to take them in; they are usually good until late November. They aren't particularly fond of frost, though, so if the cold comes early where you are, it would be best to plan a slightly earlier harvest.
Columbian Gold likes having lots of fresh air and room to stretch making it the perfect strain for outdoor growing. They can produce upwards of 600 g per square metre when you grow them outdoors. Indoors, you might only get 350-400.
If you do decide to have a go at growing these plants indoors, be advised that they will take up considerable space, both vertically and horizontally. They will require a skilled hand and plenty of floor space to perform well inside.
Being a pure sativa, Columbian Gold delivers a clear-headed, uplifting high that comes on immediately and lasts for quite a while. The THC content of this strain is high.