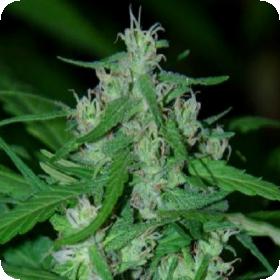 Nepal Highland Regular Seeds
Nepal Highland is a 100% pure sativa cannabis strain. This traditional chara strain comes from Nepal's Himalayan mountain region, where it grows from 1000 to 3000 metres above sea level. The Reeferman has been brought out of Nepal and is the 4th generation of inbred plants.
For about 10 years, tropical seeds have been working with this strain to breed cognition and smooth smoke, for example, but this is the first time that it has been available to growers to the west in its pure shape.
Indoor flowers at 60 - 70 days are rather short for pure sativa, but this reduction in time is due to its heritage in the mountains, where in autumn it gets very cold.
Acclimation has led to this early completion strain over many many generations and it will be ready to be harvested by mid October, when grown outside in the northern hemisphere.
Nepal's scent is floral with citrus fruit and sweet creaminess. It has a strong and powerful effect which is uplifting both mind and body.