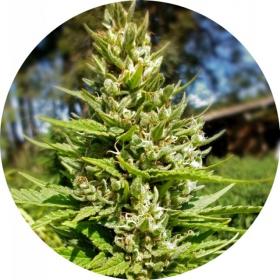 Top Tao Mix 2 Regular Seeds
Top Tao Mix 2 is another amazing mix from Top Tao Seeds. These strains are all suitable for a Central European Climate. All of these plants are resistant to stress, low temperatures, mildew and stress.  
This mix is regular and will grow into a mix of male and female plants. This makes them ideal for breeders, who need the male plants for their pollen. The split of males and females is about even, with a few more females than males.
This gives the breeder plenty of choice when the time comes to select the parents for the next crop. Cannabis seeds are great at passing on only their best genes to their offspring. So selecting the very best male and female will ensure the improved quality of the next crop. 
These strains will have a flowering time of 7 – 8 weeks and can be grown indoors or outdoors. 
Remember that the cultivation of cannabis seeds is illegal in some countries, please check the laws of your country before attempting to cultivate cannabis seeds.