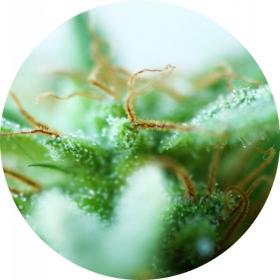 Dr. Tao Sativa Regular Seeds
Dr. Tao by Top Tao Seeds is a fantastic new strain, a sativa dominant medicinal plant that produces thick buds covered in resin. This strain is ideal for those who are suffering from depression, anxiety and nausea.
Dr. Tao makes the world look better and creates a fantastic sense of well being. It creates a feeling of positivity and happiness that can boost creativity.
This strain is a true miracle worker and should definitely be in every medicinal users garden.
This is a regular strain, meaning that it will grow into a combination of male and female plants. Regular seeds are perfect for breeders who need the male pollen to breed their next crop.
The split of male and female plants is roughly even, with a few more females than males, giving the breeder plenty of choice when it comes to selecting the parent plants.
The parents quality will dictate the over all quality of the next crop, so choosing the two best plants is absolutely essential. Regular plants are also photo-period and will require a light cycle in order to flower.
This strain has a flowering period of 63 – 70 days and can be grown indoors or outdoors.
Remember that the cultivation of cannabis seeds is illegal in some countries, please check the laws of your country before attempting to cultivate cannabis seeds.