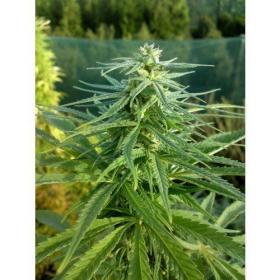 The Parvati growing region is famed for its high quality plants which produces a naturally soft and oily charas. It has a rich, classic aroma which is always a favourite amongst the public.
These grow mainly on mountain slopes at an altitude of 3000-3500 m. It has excellent medical potential because of its high CBD content. CBD, which appears in many of these types of strains, can be used as a pain killer, an anti-inflammatory, and an appetite booster.
CBD has many other amazing medical attributes including the slowing of Cancer and the AIDS virus as well as naturally strengthening the bones of osteoporosis patients.
It doesn't have the genetic alterations that are so popular in the modern market and so is far more traditional and flavourful than some of the more recent strains.
Regular seeds are the best way to go when concerning medical strains. Cross-breeding with feminised or auto flowering genetics can alter the genetics of the strain and dilute the potency.
This means that medically the strain would not be as effective. Regular seeds grow a roughly equal number of male and female seeds. Many people prefer not to use regular seeds simply because they have no need for the male plants.
However, those who wish to breed their own seeds, such as medical seed banks, will find it far easier with male plants. This way for each crop the best male and female can be selected to be the parents.
So the crop will maintain its uniformity if not increase in quality generation after generation.
This strain grows to a medium height of 3 m and can grow indoors or outdoors. It has indica and sativa genetic influences. It flowers in 10-12 weeks or has an outdoor harvest time of late October to early November.
Please remember that the growing of cannabis plants and the cultivation of seeds is illegal in some countries - please check the laws of your country and don't be growing any plants if it is against your country's laws.
Genetics:
Traditional Himalayan Charas Cultivar