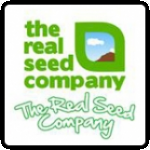 The Real Seed Company is dedicated to keeping things simple and wholesome. They don't like to use hybrids and genetically altered plants. They certainly are a group of traditionalists which is rather refreshing in a world of mixing and matching different strains as sometimes it is nice to get back to basics. They keep their strains pure and use some of the most popular strains on the market.
The Real Seed Company are very worried about the biodiversity of cannabis and want to do everything they can to maintain the basic genetic structures. This way people can collect their seeds for the future when they may be legal. It would be rather tragic if when cannabis is eventually legal we had lost all of the best genetic strains.
They were founded in 2007 in response to the damage that prohibition was causing to some of the oldest and finest strains. So they started rooting out these strains and breeding them, and so now they have a selection of some of the purest, oldest, heirloom strains. They have something for everyone from high CBD level strains which can be used for medical purposes, to high THC strains which are usually used recreationally. Everyone should have access to these old favourites.
They supply from such locations as; Kerala, Thailand, and Mazar-i-Sharif. All of which are rather well thought of for their pure and simple strains of marijuana. Even though currently they don't have a massive choice range they have plenty of high quality strains available and their catalogue is growing all the time.
All of their seeds are supplied in collectible protective packaging, as they are supplied as collection items for the future, which is suitable for long term refrigerated storage. This is the best way to preserve these seeds and the packaging will ensure that their quality is not compromised.
Please remember that the growing of cannabis plants and the cultivation of seeds is illegal in some countries - please check the laws of your country and don't be growing any plants if it is against your country's laws.