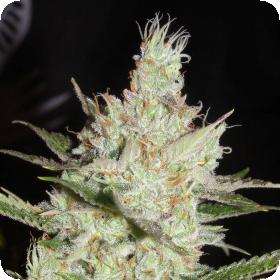 Sweet Tea is a 3-way 65% sativa strain bred by crossing Cali-O x Alcatraz OG x Space Queen.
In order to make a more stable version of an earlier cross we selected an Alcatraz OG male to out-cross the famous California Orange cut, and then we hit her with the infamous Space Queen male The Dude.
Incredible orange and cherry terps big yields and an up high giggly euphoric high. Dreamy like visions and a general happy mode accompany and amazing flavour profile.
Plants grow tall with big, bulging colas. This strain needs plenty of root space and growing outdoors brings the biggest yields.
Genetics:
Californian Orange x Alcatraz OG x Space Queen