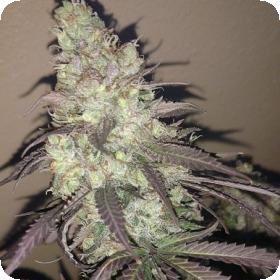 Strelka is a unique plant growing fast like an indica but finishing rapidly, yields are great. She smells absolutely amazing with an array of complex flavours and smells.
I love growing new genetics and, yes, most of the time all of them are good genetics but plants like Strelka is why I truly do it. You know when you have found that one special plant you will keep in your garden for good.
She is on an equal platform as the Kosher Kush, meaning Strelka isn't going anywhere.