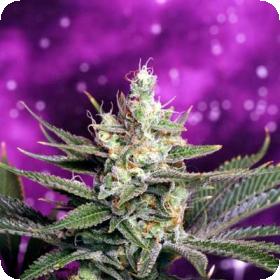 Strawberry Daiquiri Regular Seeds
Half of this strain comes from a friend of TGA Subcool Seeds, Kyle Kushman. He supplied the mother of Strawberry Daiquiri, Strawberry Cough. This strain is well known for its amazing terpenes and extraordinary scent.
This strain was then crossed with Jack The Ripper to create something incredible. Strawberry Daiquiri is a delicious and heavy flowering strain that produces huge amounts of resin.
The scent of this strain also has a touch of fuel to it that mingles with the sweetness of the strawberries. Strawberry Daiquiri is dense, uniform and easy to grow, perfect for growers everywhere. 
Strawberry Daiquiri is a regular strain, which means it will grow into a combination of male and female plants. It also means that these plants will be photo-period and will require a light cycle in order to flower.
Regular seeds are great for breeders, who need the male plants in order to breed their own crops. The split of male and female plants is about even, giving the breeder plenty of choice when it comes to selecting the parent plants of the next crop.
Cannabis plants tend to only pass on their best genes, so selecting the best parents will improve the quality of the next crop. Regular seeds are also used by old school growers who prefer their stability and reliability. 
This strain has a flowering time of 60 – 70 days and can be grown indoors or outdoors. 
Remember that the cultivation of cannabis seeds is illegal in some countries, please check the laws of your country before attempting to cultivate cannabis seeds.