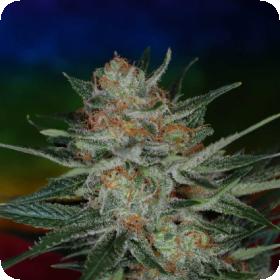 Scarlet Queen Regular Seeds
Vic High's Killer Queen x Space Queen, 60% sativa.
Scarlet Queen combines two of Vic High's most resinous strains together in a cosmic genetic soup. A Rainbow of smells and flavours combined with the potency of G-13 while providing an incredible taste.. Known for producing a red Hash extract in history it is the only hash I have enjoyed more than Cuvee. The plant is covered from stem to leaf tip with collectable heads of cherry goo. Expect vigorous growth, big yields and heavy resin production.