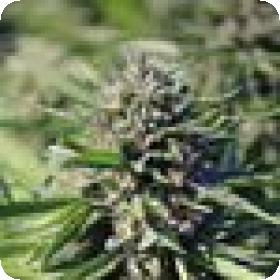 This strains gets its name from its amazing potency, this hard hitting strain is a combination of Querkle and Hells OG. Purgatory produces a huge amount of resin and has an amazing scent of lemon and funk.
When grown outdoors this strain will grow massive with extremely thick stalks and massive, dense buds. The flowers are so covered in resin that they are actually sticky to the touch.
Purgatory's effect is fantastic for those suffering from pain or insomnia, or for recreational use it just promotes relaxation and comfortable sleep. 
Purgatory is a regular strain, meaning that it will grow into male and female plants. This also means that this strain will be photo-period and will require a light cycle in order to flower. Regular seeds are great for breeders, who need the males for their pollen.
The split of males and females in a regular crop is around 50/50, giving the breeder lots of choice when it comes time to select the parent plants of the next crop.
Choosing the very best plants to breed will improve the quality of the crop and remove genetic issues that may have been present in the previous one. 
This strain will flower in 50 – 60 days and can be grown indoors or outdoors. 
Remember that the cultivation of cannabis seeds is illegal in some countries, please check the laws of your country before attempting to cultivate cannabis seeds.