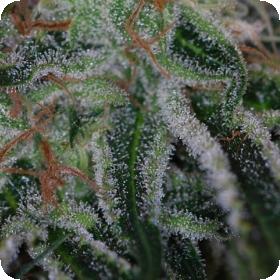 Pandora's Box Regular Seeds
Jack The Ripper x Space Queen (JTR 2 stabilised).
From the breeder himself: "This strain is very stable, and we are very excited about the yields we have seen.
The first plants I saw grown in a hydro hut grown by a newbie grower were literally sagging with huge glass like buds and the buzz is up, speedy, very shit-eating grin and smiling like a Cheshire cat like high. It's a bit smoother than JTR and has a different feel in the head less haze influence.
I can'€™t tell where the ceiling is as every bowl I smoke I seem to get a bit higher until the point my vision blurs. Not for light weights. I can't stop grinning when I smoke this weed."