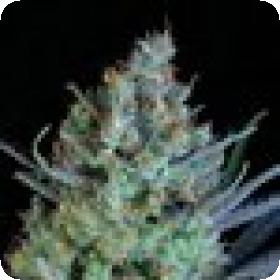 Jacked – Up is a fantastic resin heavy strain that was created by combining Jack Herer and TGA Subcool's Timewreck. The Jack Herer side of the family provides the haze and the Timewreck funk that originates from Train Wreck.
This strain produces huge amounts of buds, all of which are thick and dense with massive amounts of resin. The effect is uplifting and cerebral without being too intense, which makes it perfect for those searching for a day time medication.
Due to the heavy resin production this strain is also amazing for extracts. 
This is a regular strain, meaning that it will grow into a mixture of male and female plants. It also means that the plants will be photo-period and will require a light cycle in order to flower.
Most old school growers and breeders still much prefer regular seeds for their increased reliability and stability. For breeders the combination of male and female plants is extremely important.
The 50/50 split means they have plenty of choice when it comes to selecting the parents of the next crop. Picking the very best plants will result in an improved crop quality as well as removing any weaknesses present in previous crops. 
This strain has a flowering time of 60 – 70 days and can be grown indoors or outdoors. 
Remember that the cultivation of cannabis seeds is illegal in some countries, please check the laws of your country before attempting to cultivate cannabis seeds.