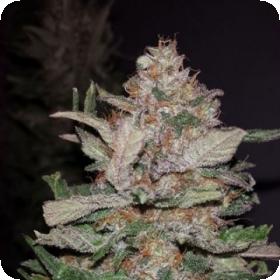 Created by crossing Harlequin with Querkle, this ultra-high CBD strain produces a medically-sound 1:1 ratio of THC to CBD, at a whopping 10%, ensuring that it remains effective as a pain-killer and anti-depressant, without sending the mind soaring over the edge.
The effects are soothing, chilled out and deeply relaxing, with this strain being effective for treating many medical conditions, such as arthritis, chronic pain, epilepsy and the side effects of cancer treatment, to name but a few.
Flavour wise, this is a complex strain, with rich undertones of coffee and bitter dark chocolate, as well as a rich full-bodied red wine taste and aroma: True connoisseur grade bud.