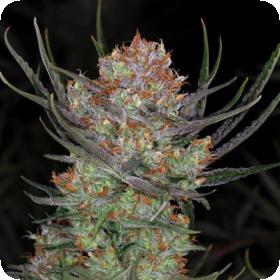 Brian Berry Cough Regular Seeds
Created by crossing the legendary Strawberry Cough strain with the super-premium Cherry Space Queen, Brian Berry Cough is a humongous, vigorous, highly resinous strain with tons of flavour and huge yield potential.
The high is cerebral, with physical effects: The perfect balance being achieved due to the 50/50 mix of Indica and Sativa genetics. A face and neck tingling sensation is commonly reported, as the muscles start to relax one by one.
A creative, euphoric high combines with a sublimely chilled out, long-lasting full body stone, making it equally at home for personal meditation, or for social occasions.
Flavour-wise, this strain tastes of strawberry gummy sweets, cherry slushies and hints of fresh lemon peel and grapes coming through in the finish: Simply delicious.