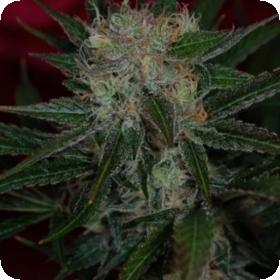 Agent Orange Regular Seeds
Agent Orange's genetics are comprised of a blend of Orange Velvet and Jack The Ripper. Orange Velvet is what gives this strain its distinctly orangey flavour.
It may not be renowned for its resin production, but the addition of Jack The Ripper, a principally Sativa hybrid with Jacks Cleaner x Space Queen parentage, much increased the strain's resin production.
The resulting hybrid is a half-and-half Sativa/Indica strain presenting with two phenotypes.One an exceptionally tall variation with immensely resinous buds, one much shorter and broader. In warmer climates like California, this strain can stretch as far as over 3 meters in height.
Upon maturing this strain can also develop a purple hue to its buds, with a taste and smell of orange and sharp citrus.
TGA Subcool's Agent Orange is one of the many strains they produce in the form of a regular seed. Regular seeds, as well as being much more robust, would allow a grower much more freedom with a crop than their feminised counterparts.
If a grower wished only to cultivate the same strain exclusively then only the females would be required. The males, however, produce much needed pollen, essential for if a grower were to create their own crop.
They would not only be able to breed using the male plants, but be able to control every aspect of such breeding.
Such a person would have control over the fertilisation of the crop and would therefore be able to select only the finest qualities of the mother and father strains to pass on to the next generation.
Many growers prefer having this power over a crop compared to the other user-friendly options available.
This strain has an expected flowering period of approximately 55-65 days, with a high yield in both indoor and outdoor conditions.
Please remember that the growing of cannabis plants and the cultivation of seeds is illegal in some countries - please check the laws of your country and don't be growing any plants if it is against your country's laws.