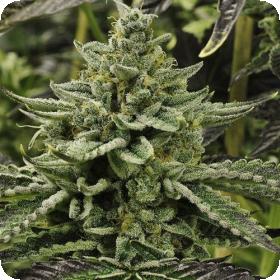 Longs Peak Blue Regular Seeds
Longs Peak Blue is best known for its ability to produce gigantic yields of top quality buds. It is a combination of Old Blue and Rare Dankeness #1. It has a powerful scent and flavour of blueberry and skunk. It is recommended that those growing this indoors use a carbon filter.
The high is delightfully euphoric and is ideal for those who are suffering from stress, anxiety, depression or those who have just had a bit of a long day and need to lie back and unwind.
This strain comes in its regular form, this means that the plants will vary in gender and will require a specific light cycle in order to flower. Regular seeds are usually preferred by old school growers and breeders, especially breeders. They are also often used in attempts to reintroduce cannabis into the wild.
Longs Peak Blue has a flowering time of 60 - 75 days.
Genetics:
Old Blue X Rare Dankness #1