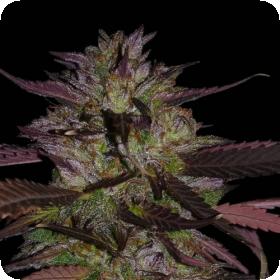 This strain is a cross between Highland Oaxaca Gold and Santa Marta Colombian Gold. These two legends have created a spicy sweet treat that is ideal for a relaxing holiday.
The scent is a combination of soothing herbal tea and sweet fruit with a happy, chill effect that makes it perfect for socialising. This strain is also great for creative motivation or just generally improving your mood. 
Zapotec is a regular strain, which means that it will grow into both male and female plants. It also means that it will require a light cycle in order to flower.
Most breeders and traditional growers still much prefer to use regular seeds, this is because they need the male pollen in order to breed their own crops.
The split of males and females Is roughly even, which means they have plenty of choice when it comes to selecting the parents for the next crop. By choosing the very best boy and girl they can improve the quality of their next crop whilst removing any genetic weaknesses. 
This strain will need 9 weeks to flower and can be grown indoors or outdoors. 
Remember that the cultivation of cannabis seeds is illegal in some countries, please check the laws of your country before attempting to cultivate cannabis seeds.
Genetics:
Highland Oaxaca Gold x Santa Marta Colombian Gold