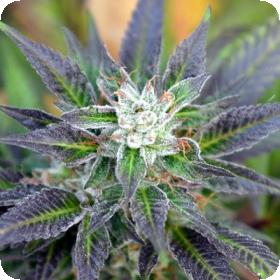 Bubba Fresh Regular Seeds
This is a fresh new version of the ever popular '98 Bubba. This is a combination of Bubba Kush and Banana OG which has all the wonderful aspects of the original but with a delicious new flavour and impressive trichome production.
This strain has a luxurious caramel flavour with a hint of spice and a nice earthy coffee tone. This strain is fantastic for making hash and has been recommended to those suffering from pain and insomnia. It's also great for those who just need a little extra help dozing off.
Bubba Fresh is a regular strain, which means it will grow into a combination of male and female plants. It also means that it will require a light cycle in order to flower.
Usually regular seeds are popular with breeders, who have a use for the male plants, but they are still popular with a lot of traditional growers too.
Regular seeds will grow into an almost even split of males and females, which is great for choosing parent plants. Breeders will select the very best two plants to act as the parents for the next crop, hoping that the resulting seeds will be of a higher level of quality than their parents.
This strain can be grown indoors or outdoors and needs 8 weeks to flower.
Remember that the cultivation of cannabis seeds is illegal in some countries, please check the laws of your country before attempting to cultivate cannabis seeds.