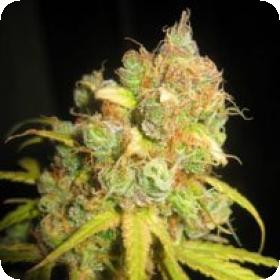 NL5 x Afghan Regular Seeds
NL5 x Afghan is a seed made up of a combination of the Indica properties that brought so much fame to its parent plant in the 80s, creating a stable cross to produce this classic strain, a great variety to add to any collection.
It has a genetic combination of 75% Afghan and 25% Skunk. This variety is extremely popular among medical patients, especially those seeking a mixture of both flavour and strength in their product.
A fusion of varying Afghan landraces were used to create this strain and the result is a reportedly compact plant described as having strong fruity flavours and possessing powerful Indica properties.
It is a fairly quickly flowering and well yielding strain, although somewhat susceptible to mould, as is common of the more dense plants. A grower would therefore have to monitor the plant, especially in more humid conditions.
This particular strain comes in the regular form favoured by many of the more old school growers out there. It is true that many growers wish only to cultivate the same type of strain exclusively, in which case a feminised seed would be the more user-friendly option.
There are, however, those growers who wish to breed their own customised crop, in line with their own ideals for the plant. It would be in this case that a regular seed, and the males produced, would be necessary, as they possess the pollen needed for fertilisation.
A grower would then have the freedom to allow only the finest specimens to reproduce, therefore maintaining the best qualities and eliminating those deemed less desirable to create a tailor made strain.
The expected flowering period of this strain is around 7 to 9 weeks. It is harvested in mid October in the Northern Hemisphere and between March and April in the Southern Hemisphere.
A grower could expect a yield of approximately 500-750 grams per square meter, in line with its Afghan roots.