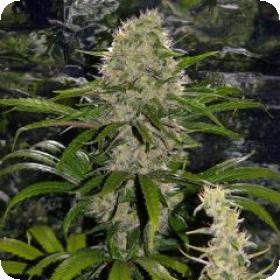 Critical Mass Mr Nice Regular Seeds
Critical Mass is an updated version of the old Big Bud strain. It is the cross of a particularly heavy-duty Afghan plant with Skunk #1. Great commercial strain, but one that also delivers a strong stone.
Critical Mass grows huge, dense buds called "donkey dicks".
Growers indoors and outdoors are warned to keep a close eye on their plants because they are near ripening because the density of buds means that they are susceptible to moulding if the air circulation is too low and/or the humidity is too high.
Indoor growers can expect to harvest between 675-750 gr/m2 in just 45-55 days of flowering! Outdoor plants are expected to produce at least 600 gr/plant in the northern hemisphere by the end of September.
The aroma and flavour of this strain is Skunk-like with the sweet earthiness of the Afghans.
The stone is powerful, quite heavy and physically relaxing.