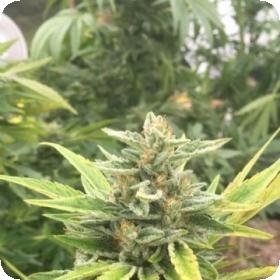 Pineapple Mayhem Regular Seeds
This strain is a deliciously refreshing cross between Sonic Fly and Pink 2.0. The strain is powerfully pineapple flavoured with a fresh hint of pine. It is an indica dominant strain that is highly recommended for medicinal users.
Pineapple Mayhem has been found to help with the pains of migraines and arthritis. This strain will grow to just over a meter in height and will grow well in lower latitudes, due to its October harvest time.
This strain is ideal for anyone who prefers their plants fresh, fruity and potent.
Pineapple Mayhem comes in the form of regular seeds. Regular seeds are extremely popular with breeders and old school growers. They require a light cycle in order to flower and will grow into a roughly even mix of male and female plants.
Famous for their reliability and stability, regular plants are ideal for breeding. A breeder has plenty of choice when it comes to selecting the parent plants for the next crop.
This in turn allows them to ensure that only the best genes are passed on, improving the next crop and removing any genetic weaknesses.
This strain needs just 56 - 63 to flower and can be grown indoors, outdoors or in a greenhouse.
Remember that the cultivation of cannabis seeds is illegal in some countries, please check the laws of your country before attempting to cultivate cannabis seeds.