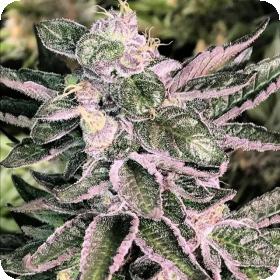 Moonshine Cookies Regular Seeds
This amazing strain is a cross between Girl Scout Cookies and Old Time Moonshine. Moonshine Cookie has all of the fantastic scent of cookie dough along with the fantastic effect of Moonshine.
The buds are extremely dense and covered in resin, even along the fanned leaves. This strain has been through testing for a year or so and has given nothing but incredible results.
Moonshine Cookies is a regular strain and will grow into a mix of male and female plants. They will also need a light cycle in order to flower as they are photo-period.
Regular seeds are primarily used by breeders, who need the mix of male and female plants in order to breed their crops.
The split of males and females is roughly even and will make things a lot easier when the time comes to select the parents. If the parents of the next crop are the very best available from the last crop, the over all quality is sure to improve.
This strain has a flowering time of 60 – 65 days and can be grown indoors or outdoors.
Genetics:
Girl Scout Cookies-Thin Mints x Old Time Moonshine