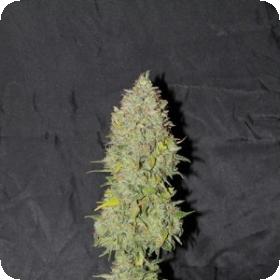 Girl Scout Cookies Twister Regular Seeds (Limited Edition)
Girl Scout Cookies Twister is another amazing limited edition strain from Mosca Seeds. This particular plant is a combination between Girl Scout Cookies and Thin Mints, a mouthwatering combination.
It is an indica dominant strain with a good bit of sativa in there as well. This strain is flying off the shelves and comes in a pack of 20 untested seeds. An exciting opportunity for anyone who wants to try something a little different.
This is a regular strain, which means that it will grow into both male and female plants. It will also require a light cycle in order to grow, this can be provided by the sun or by grow lights.
Regular seeds are primarily used for breeding, but are also still very popular amongst a lot of old school breeders. They are famously stable and independent, sometimes they are even used in attempts to reintroduce cannabis into the wild.
The roughly even split of male and female plants also gives the breeder plenty of choice when it comes to selecting the parent plants.
This strain can be grown indoors, outdoors or in a greenhouse.
Remember that the cultivation of cannabis seeds is illegal in some countries, please check the laws of your country before attempting to cultivate cannabis seeds.
Genetics:
Girl Scout Cookies - Thin Mints x Pink 2.0