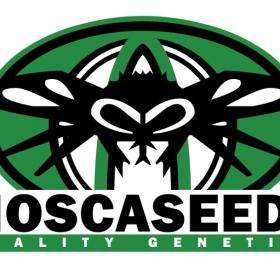 Digital Haze Regular Seeds (Limited Edition) Seeds
This strain is a limited edition cross between Super Silver Haze and Pink 2.0. It is sativa dominant and very versatile, however it will grow well in warm climates.
Due to its exceptional parentage this is a really top notch strain, and it wont be around for very long at all. This product has extremely limited availability and is in high demand.
This is a regular strain, which means that it will grow into a combination of male and female plants and will require a light cycle to flower. Most old school growers and breeders still much prefer regular seeds over their supposedly user friendly counterparts.
They are especially popular with breeders, who need both the male and the female to easily cultivate their next crop. By selecting the very best of each gender to act as a parent plant, breeders can ensure the increased quality of their next crop whilst removing any genetic weaknesses.
This strain can be grown indoors, outdoors or in a greenhouse and if grown outdoors should be harvested in October.
Remember that the cultivation of cannabis seeds is illegal in some countries, please check the laws of your country before attempting to cultivate cannabis seeds.
Genetics:
Super Silver Haze x Pink 2.0