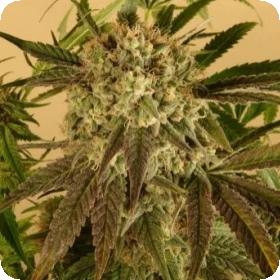 Cinderella 99 BX-1 - 10 Regular Seeds
The C99 BX-1 is the result of the recombination of two distinctly different Cinderella 99 inbreed lines and then the backcrossing of one generation which gives rise to a consistent phenotype.
It was mainly bred for indoor cultivation, but great results were reported outside.
This strain produces extremely high yielding monsters with tight, solid buds when properly grown.
Description of Bros Grimm Conderella 99: these strains may be the "Holy Grail".
Cinderella 99 is the result of the painstaking backcrossing of a very rare female to her male offspring over three generations.
This hybrid has been specifically bred for indoor cultivation.
Short-studded and heavily branched, this plant grows long, dense colas with an extremely high flower-to-leaf ratio and scandalous resin production.
The breeder has seen a "giant leap" in power with each progressive generation and as expected.
Cinderella 99 has outperformed all previous results-her high is heavily influenced by Haze, clear, energetic and devastatingly psychoactive.
A plant with all of the above is rare enough but Cinderella 99 finished flowering after a short period of 50 days.
Above average yields of crystal covered buds reeking of pineapple and tropical fruit aromas.