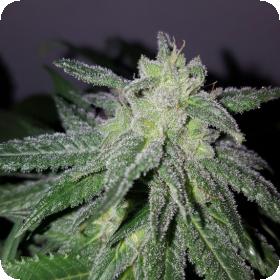 Harlequake CBD Regular Seeds
Harlequake CBD strain is an Indica-dominant cross created by crossing Harlequin and Mendocino Purps. This a very well-balanced CBD strain; pheno-types range from 1:1 ratio CBD/THC.
The ratio is above 9% same pheno's produce higher THC or higher CBD. Harlequake produces sweet, creamy and fruity aroma and its taste is a mix of plum and cherry with hints of grape and coffee.
We recommend topping to give greater yields, perfect for indoor or outdoor growing as this strain is very resilient to powdery mildew.
This is ideal for in easing symptoms such as rheumatoid arthritis, diabetes, PTSD, epilepsy and neurological disorders.
Genetics:
Harlequin x Mendocino Purps