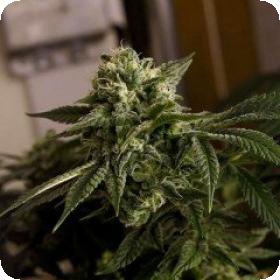 O.D.B (Old Dirty Biker) aka Cheesy Rider Regular Seeds
Old Dirty Biker, also known as Cheesy Rider, is the result of public demand. Karma Genetics created this strain because everyone wanted a combination of the classic Exodus Cheese and Biker Kush V1, and for good reason. This indica dominant strain produces dense, compact buds that are absolutely swimming in resin crystals.
It is also extremely powerful and pungent, so it will need to be well ventilated whilst growing, but that will hardly come as a surprise to Cheese fans. This strain is vigorous, has a classic Skunk structure, and should make any Cheese lover very very happy.
This is a regular strain, so it will grow into both male and female plants. It will also require a light cycle in order to flower, this can be provided by grow lights or by the sun. Regular seeds are popular amongst old school growers and breeders. Breeders usually require both genders to easily cultivate a new crop.
The split of males and females is often about even, with maybe a few more females, providing plenty of options when it comes to selecting parents for the next crop.
This strain will need 8 - 10 weeks to flower and can be grown indoors or outdoors.
Remember that the cultivation of cannabis seeds is illegal in some countries, please check the laws of your country before attempting to cultivate cannabis seeds.
Genetics:
Exodus Cheese x Biker Kush V1