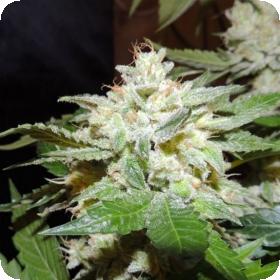 Ghostrider V2.0 Regular Seeds
This hauntingly beautiful strain is the result of an advanced cross between a Krome cut of The White and Karma's very own Biker Kush V1.0. Thanks to this impressive lineage, Ghostrider V2.0 is capable of producing squash-ball sized nugs of exquisite, crystalline goodness in a 9 - 11 week flowering time.
Lemon sits at the forefront of Ghostrider V2.0's flavour profile - meanwhile, there is a rich, earthy undertone that sits below the surface, along with some subtle pine and hash notes: A true connoisseur's strain.
Genetics:
The white (krome cut) X Biker Kush