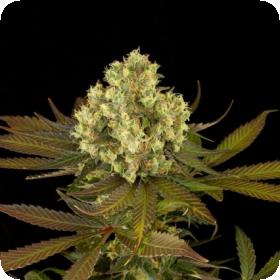 Sour Blueberry Regular Seeds
Sour Blueberry is a Californian variety from Humboldt Seeds Bank. Sour Blueberry born of the cross between Blueberry, well known for its purple hues and for its fruity flavor and a bitter tasting Indica.
The result is a more productive variety than the pure line, fruity acidic and compact buds. It is a cross indicates that make you happy all the plants that you like simply by its magnificent appearance.
Sour Blueberry has a physical effect and relaxing, suitable for nervous type problems. The cold nights are the key to bluish tones that all this variety displays.
Genetics:
Blueberry x Sour Diesel #2