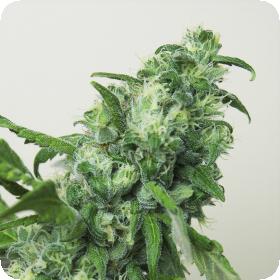 Dig Weed was created by combining two classic strains, Afghani and Sweet Tooth. Sweet Tooth is an award-winning strain with a sweet berry smell and taste. It won the high times cup in 2001 and has a euphoric and uplifting effect.
Often Sweet Tooth is used to treat stress, headaches, pain and depression since its stone is so euphoric and pleasant. Afghani is a powerful Indica strain which is named after the place in which it originated.
Aghani is much loved by breeders all over the world and is the base of many a popular strain. This is partly because of its impressive resin production which is passed down genetically.
It has a sweet and earthy scent which perfectly compliments that of the Sweet Tooth. It also has a very similar effect which is deeply relaxing and euphoric. It is usually used for treating insomnia, pain and sleeping disorders.
Digweed is an uplifting strain which is perfect for pain relief. It has fast growing branches and tight, large buds.
These seeds are regular seeds which means that they will grow into a combination of male and female plants.
These seeds are not quite as user-friendly as their feminised or autoflowering relatives. However, they are still very popular amongst old school growers and breeders, especially breeders.
These seeds are the easiest to use in breeding as they grow into a roughly 50/50 split of males and females.
This gives the breeder plenty of options when it comes to choosing parent plants for the next crop. Selecting the parent plants is a very important task and these plants will pass on their genetics to the next crops.
This allows the breeder to control the quality of their future crops and gives them a chance to breed out any genetic weaknesses. Regular seeds are also extremely popular amongst activists and others who have attempted to reintroduce cannabis into the wild.
This is because, if placed in the right environment, regular seeds can thrive and breed on their own.
This strain has a flowering time of around 7 weeks.