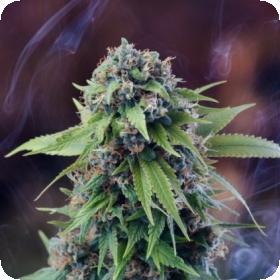 This strain is a real miracle worker, it has a well-rounded cannabinoid mix which has shown signs of fighting tumours. I know, the future is now and so on.
Much like the Tardis this strain is full of wonder, mystery, promise and is Doctor approved. Tardis is specifically designed for those who are suffering from pain, anxiety, and cancer related complications.
It is ideal for those who just need a little bit of help staying calm and focused during the day. This strain is also an anti-inflammatory, and antidepressant, can aid brain and bone growth, and looks like it might be able to inhibit tumours.
Research indicates that it may be able to reduce brain lesions whilst also helping to stimulate healing and growth.
This also means that it can be great for blocking and even reducing panic attacks, so if you're like me this could really help you do fun things like go outside and talk to people, enjoy!
Tardis is a regular strain, meaning that it will grow a combination of male and female plants whilst requiring a light cycle in order to flower. Most breeders still much prefer to use regular seeds because they provide easy, no nonsense breeding.
They also grow into a roughly even split of males and females, which makes choosing the parent plants much easier.
It also means that the breeder can choose only the best guy and gal to pass on their genes to their future babies. Regular seeds are also still very popular amongst a lot of old school growers.
This strain needs just 56 - 63 days to flower and can be grown indoors or outdoors.
Remember that the cultivation of cannabis seeds is illegal in some countries, please check the laws of your country before attempting to cultivate cannabis seeds.
Genetics:
Oregon Diesel X Timewreck