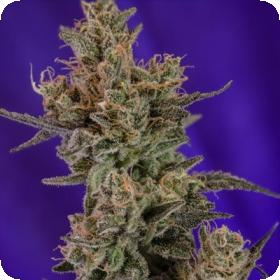 Professor Chaos Regular Seeds
This mind-blowing cross between Mad Scientist and Jack the Ripper is a potent pain-killing medicine which packs some extremely energising properties.
Living with chronic pain or suffering from conditions such as MS and narcolepsy can have an incredibly draining effect on mind, body and soul: Professor Chaos is a strain which has been designed to relieve pain, rejuvenate and awaken the mind and motivate one to achieve great things.
The high is clear and energising with little to no effects on the mood and a deep, effective pain-numbing property that makes it a potent medicine.
Flavour-wise, this gorgeous medicine tastes of typical haze, with sour undertones and an earthy finish: Complex, rich and delightful.
Genetics:
Mad Scientist x Jack The Ripper