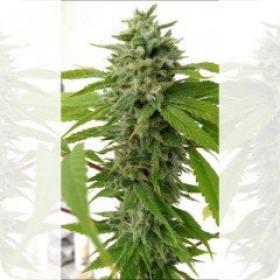 Chem Toffees Regular Seeds
This amazing indica dominant strain is perfect for those who want something that's just going to knock them out. It has an amazing flavour of dark chocolate and coffee with a hint of caramel. It is a beautifully sticky strain that produces heavy buds coated in resin. The result is so powerful that it can make it hard to keep the eyes open.
This is definitely recommended as a night time medicinal strain for those who suffer from chronic pain or insomnia. This is a result of the combination of a high level of CBD and intense indica genetics.
Chem Toffees is a regular strain, which means that it will grow into both male and female plants. It will also require a specific light cycle in order to flower. Regular seeds are usually popular amongst breeders who prefer a simple and traditional breeding method. Since the split of male and female is about equal in a regular crop, the breeders have plenty of choice when it comes to choosing the parent plants.
This means that they can ensure that the next crop has the best genetics possible. Some old school growers also prefer to use regular seeds as they are relatively hardy and independent.
This strain needs just 8 - 9 weeks to flower and can be grown indoors or outdoors.
Remember that the cultivation of cannabis seeds is illegal in some countries, please check the laws of your country before attempting to cultivate cannabis seeds.