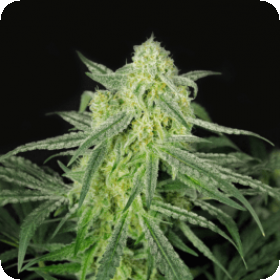 Grape Slushie Regular Seeds
I was gifted a Burmese Landrace that had been worked by a private breeder to reduce flowering times and bring out maximum frost and terpenes. When flowered, it was dripping with crystals and the smell overpowered almost anything else in the garden with a unique sweet red wine smell. It has a taste that makes you want to keep smoking it just for the taste.
After the Sour Diesel had been worked into the genetics, it gave Grape Slushie a delicious loud smell and taste of concord grape.
Genetics:
Burmese x (Burmese x Sour Diesel)