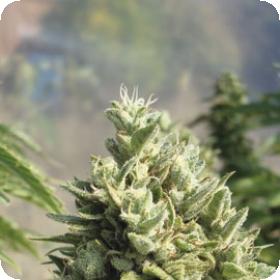 Kandy Kush Cannabis Seeds in Reserva Privada by DNA Genetics, a Dutch seedbank offering some of the rarest genetics to be made publicly available.
These cannabis seeds are absolutely the pinnacle of the cannabis geneticist art. By making their Private Reserve public the DNA Genetics company has created possibly the finest collection of pot or weed seeds in the world.
Classic stretch of the OG Kush that bulks up and fills out like the TW to give you OG flavour and TW nugs. Once again we bring the medicinal benefits and the great taste of the OG Kush and crossed it to classic Cali.
Train Wreck strain - known for its good commercial yields, frostiness and lemony scents. The sweetness of this Kush hybrid is comparable to kandy and after one hit you will keep coming back for more!!
Heavy crystal production comes on after the 5th week but does not stop producing! One of the most resinous plants in our catalogue - a true California flavour
3rd Prize Best Outdoor Strain at Spannabis Cannabis Champions Cup 2012