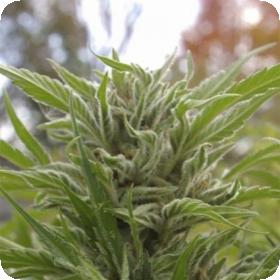 Snowfire Isis Kush Regular Seeds
Classic Afghani is at its finest, with a twist! Another easy grower, who's going to keep you guessing. She vegetated exceptionally well, and she loved being topped multiple times. Stretch lasted less than two weeks.
Flowering fast with this strain, not seeing dominant top bud sites until around the end of week 2. The production of Trichromes did not begin until about week 3, but when it did, it went crazy.
Buds looked like they were growing quite slowly until week 5 and then BAM ... it was like they woke up from a long nap and didn't slow down until 56 days of harvest. You can wait another week for extra bud size, but you don't need to.
Smells very sweet, with a few more floral notes. Sweet taste, with a little spice. Recommended for daytime use.
Genetics:
White Fire OG # 3 X Snowlotus (Male) x Afghani #1 (Female)