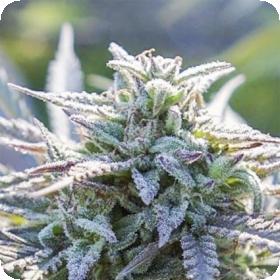 Grape SnowTrain Regular Seeds
It was a pleasure to work with this strain from start to finish. It showed vigorous growth in vegetation and responded very well to multiple topping sessions. After about 10 days of stretching, all the tops were transformed into dominant colas when switched to flower.
Flowering in fast and top bud sites was clearly visible by the end of week 1. Trichromes started to develop in the middle of week 3. When harvested on day 56 Digital Genetics was overjoyed with the final result.
A very heavy effect that leaves you wanting a nap about two hours later. Recommended if you want the pain to melt away. Excellent for use as a sleeping aid. Tastes of fine Grapefruit with some spice.
Smells like that, with fruity notes coming through with curling. Very satisfying, man.