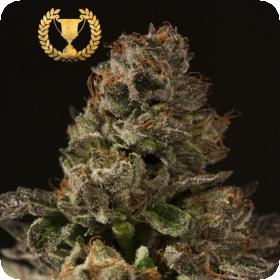 Strawberry Sour Diesel Regular Seeds
A Strawberry Cough female fertilised by Sour Diesel Pollen has produced Strawberry Sour Diesel, a remarkable medical marijuana strain with high levels of CBD. It combines a strong taste of citrus with that of Sour Diesel in terms of taste.
Great yields, high THC and a relatively early finish make this strain a very strong contender for the favourite marijuana strain. The array of colours shown by this plant, as it gets close to harvesting, really puts the icing on the cake.
It is a forgiving plant that grows in almost any environment, finishing outdoors in the northern hemisphere in September.