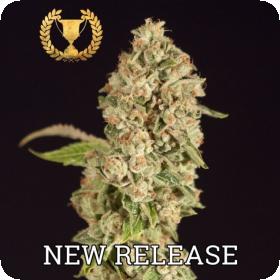 Crossing Rare Dankness' Wardareek'n with a male Kuchi plant, created by OG Reek'n, despite its indica-dominant genetics, shows sativa traits. It's a tall, stretchy strain that doubles in height after flowering begins.
Maximum yields will be achieved by switching the photoperiod from 2 weeks or so in order to reduce its propensity to be very high. It's doing well in the Green Screen set-up. Yields are very high, as are THC levels, which can be as high as 23 per cent.
It has a sweet taste of citrus with a fuel edge and provides a powerfully relaxing body stone.