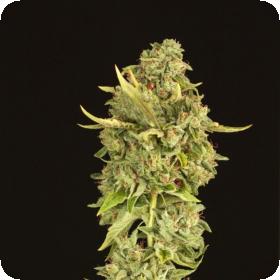 Hell's Bells Regular Seeds
Hell's Bells is the superb result of the crossing of a female Strawberry Sour Diesel and a male Kuchi plant. It is an indica-dominant strain (70 per cent) that produces heavy yields over a short timeframe of 55-65 days.
It is a tall plant with a remarkable autumnal display of deep colours. The taste of Hell's Bells is fruity and herbal, combining sage with the taste of grape and pineapple.
With between 19 per cent and 22 per cent THC, it has a strong but not debilitating effect, leaving smokers with a happy, relaxed feeling and a good conversation.