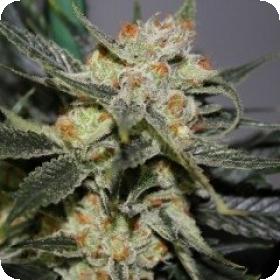 Strawberry Shortcake Regular Seeds
Strawberry Shortcake is a cross of a reliable "J3" cut of Juliet and Strawberry Diesel. The resulting strain is reliable and a heavy yielder that produces an incredible amount of resin.
This makes it perfect for extraction methods used for creating oils and hash. The flavour has a whole lot of funk to it but with a sweet candy edge to it.
This strain is ideal for growers who prefer a super flavoursome strain.
Strawberry Shortcake is a regular strain and will grow into a mix of male and female plants. Regular seeds are great for breeders, who need the male plants for their pollen.
The split of male and female plants is roughly even, with maybe a few more females than males. This gives the breeder plenty of choice when it comes time to select the parent plants.
Choosing the best plants to act as the parents of the next crop will improve the quality of the future plants whilst removing any genetic weaknesses.
This strain is also photo period and will require a light cycle in order to flower.
This strain has a flowering time of 62 – 72 days and can be grown indoors or outdoors.
Genetics:
Juliet x Strawberry Diesel