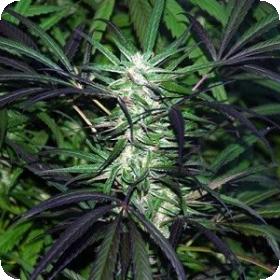 Mangobiche Regular Seeds - Limited edition
Taken from a classic line with a favourable reputation in Columbia, Mangobiche has distinctive aromas and flavours that make it recognizable to many die-hard enthusiasts who know it well.
The end product of these plants provides a long-lasting effect that is borderline psychedelic and in all facets sativa. New users may even find it a bit overwhelming but ease into it and this strain provides an experience that many enthusiasts agree is among the best sativas there is.
The actual origin of Mongobiche is uncertain but it is still one of those classic landraces that truly is not only the stuff of cannabis culture legend but also the subject of a number of global hybridization projects.
This is owing in no small part to the overall quality of the product it produces as well as the high yields common with plants of this strain.
The plants have a classic sativa structure. They grow to a medium to tall height depending on the growing conditions. They feature a strong central stem with numerous lateral branches that stretch throughout the flowering period.
Those branches feature large colas with numerous flowering sites which, when allowed ample access to light, go far in elevating the overall yield of quality, resinous product. As the name implies, the flavour is much like mango - sweet and fruity with just a hint of oily spice.
Indoor growers may need to compensate for the height of these plants and will also need to reserve space for them as they grow.
The space can be minimised by tying the lateral branches but it is imperative that each flower site get adequate light. The seeds respond well to various indoor growing methods and also grow well outdoors in warmer weather. Allow up to 12 weeks for Mangobiche to complete its photoperiod.
Please remember that the growing of cannabis plants and the cultivation of seeds is illegal in some countries - please check the laws of your country and don't be growing any plants if it is against your country's laws.