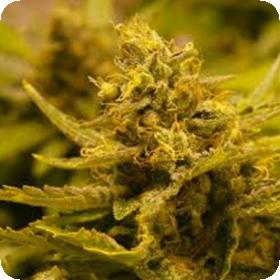 The new high-CBD strain from Cali Connection is CBD OG.
It was bred by crossing Lion's Tabernacle, a high-CBD strain, with Cali Connection's own Tahoe OG Kush.
This is a robust, high-yielding plant that produces 2 to 3 times more CBD than THC.
CBD OG grows into a stocky short plant that produces good dank-tasting drug yields.
It will be ready for harvesting in the region of 300 gr/m2 within approximately 65 days of the flowering stage.
Not only are both parents cup-winning strains, but they have also undergone thorough laboratory testing so that you can be sure of their high-CBD claims.
In fact, CBD OG reliably tests CBD at between 10% and 12%, while THC levels range from 3% to 7%.
In a very tasty package, medical marijuana patients will discover that this is a cannabis strain that will be suitable for treating symptoms of many different conditions.
Genetics:
Lions Tabernacle x Tahoe OG