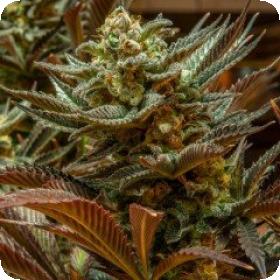 Cinderella 99 Regular Seeds
This strain is a completely legend in her own right and was almost lost to the world when Brothers Grimm closed in 2002. Many breeders tried to keep her alive as much as they could but finally the original is back.
The strain was resurrected and improved and will now make even the pickiest smoker jump for joy.
The strain is rich in terpenes which fall between the fruity and the funky with an intense flavour and scent. The high is exactly the same with the amazingly clear headed feeling that makes it one of the best day time strains around.
Whether it is for creative pursuits, pain control or just to make the day a little brighter. Over all this is not a strain to be missed twice and needs to be in every single garden.
Cinderella can be bought in the form of a regular strain which means that it will grow a combination of male and female plants. These strains are very popular amongst old school growers and breeders.
Breeders definitely require the male and the female in order to easily breed their own crops.
They are also sometimes used in attempts to reintroduce cannabis into the wild. As long as they are planted in the right place, regular plants are independent enough to handle themselves.
This strain has a relatively short flowering time of just 8 weeks.
Remember that the cultivation of cannabis seeds is illegal in some countries, please check the laws of your country before attempting to cultivate cannabis seeds.