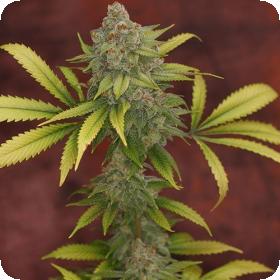 Sunshine Daydream Regular Seeds
Sunshine daydream is an impressive Bodhi Seeds hybrid utilising one of the breeder's more popular strains: Bubbashine (a Bubba Kush x Blue Moonshine cross).
Bubbashine has the smell of buttery blueberry muffins mixed with Kush and grows like a big OG with buds soaked in glistening resin. The other parent strain is Appalachia which makes its mark on the vast majority of Bodhi's hybrids.
The two together create a new strain that is very pleasing to the eye, palate, head, and body.
Each pack comes with 11 seeds and Bodhi seeds have a reputation for being exceptionally reliable. Germination rates are close to 100%. Better still, they produce plants that clone easily and finish quickly, making the investment in these seeds even better.
The effect is a good balance of indica and sativa effects, with a slight lean to the indica side of things. It delivers a sativa-like high with a headiness that lets the user know that the indica genes
are in there and ready to play.
Indoor growers should be aware that these plants do grow quite tall. Potting and soil setups will be necessary as will exceptionally high ceilings. Greenhouses are most widely-recommended among growers who work indoors.
The good news is that these are exceptional outdoor plants that interact well with changes in temperature and seem to appreciate natural sunlight and fresh air over more controlled indoor environments.
They will take longer to finish outside but will grow even larger and produce what many consider to be a better end product.
Indoor flower time is about 9 weeks. Outdoors, expect it to take about two weeks longer on average. Most plants will be ready for prime time by 1st October and harvesting can continue until there is significant threat of frost.