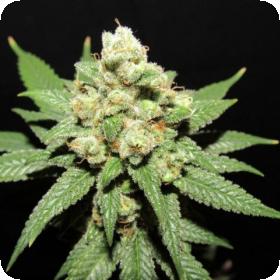 By blending a chem 91 skunk va with the prized Snow lotus strain, Bodhi Seeds has really produced something special in Moontang Regular.
Rich, complex and mind-blowing, this variety dishes out a potent and delicious blend of flavours, which are equal parts sweet and sour. The aromas are even more delightful, with herbaceous, skunky, spicy and musky notes.
The high comes on hard and fast, with pronounced Sativa effects: These then fizzle out and melt away into a heavy, deep Indica stone: A true genetic masterpiece.