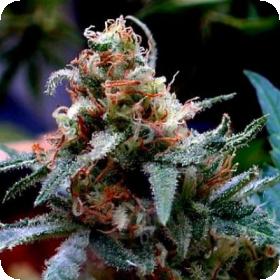 UBC Chemo is 80 percent of the Indica strain bred by secret parents. This is a high-yielding strain that has both cerebral and physical effects. highly potent strain from the late 1980s.
This predominantly indoor strain undergoes a high degree of stretching as soon as flowering begins, so it is recommended to give these plants only a short vegetative growth phase, unless height restrictions are a matter for you.
The flowering cycle takes 9 weeks to complete with yields of up to 500 gr/m2.
UBC Chemo has a rich, earthy taste and is believed to have been a government-developed therapeutic strain and is widely known and widely used in Canada.